Information about Pigments
http://www.wisotop.de/wellenlaengen-des-lichts-farben.shtml

Die Wellenlängen der Farben:
Finden Sie informatives Hintergrundwissen zu den Wellenlängen der einzelnen Farben auf der Homepage von Ulrike Häßler.
www.artiscreation.com
Art Is Creation – The Art of David Myers, with blog and big PIGMENT DATABASE
By artist Bruce MacEvoy – a beautiful website, about color vision, watercolors and much more …

www.baurat.de
Baurat Historische Baustoffe online, Altbausanierung, Altbauforum
www.swisseduc.ch
SwissEduc – Chemie und Kunst, Informationen zu Pigmenten
www.rubioviolins.com
David Rubio since the mid-1960s the name David Rubio has been famous in the musical world as a maker of stringed instruments, research on old violins, RUBIO-VARNISH

www.Seilnacht.tuttlingen.com
Thomas Seilnacht Lexikon der Farbstoffe und Pigmente, Info zu Farbe, Chemie, Labor
The Rohm and Haas Paint Quality Institute – Umfassende Informationen und Tipps zur Gestaltung mit Farbe für Do It Yourself
www.gutenberg-bibliothek.de
Gutenberg-Bibliothek Mainz Fachbibliothek für Druck-, Buch- und Schriftgeschichte, große online-Datebanken

www.artist-info.com
ARTIST-INFO Contemporary art database
Kunsthandwerkerportal: Kunsthandwerker-, Händler- und Bücherverzeichnis
Wolfgang Autenrieths – Links zu Museen, Kunst, Kunstpädagogik und künstlerischen Techniken
Romoe ist das verbandunabhängige Restauratoren Portal mit Sachtexten und Informationen zu den Themen:
Restaurierung, Kunst und Denkmalpflege
Passepartout Werkstatt – Schrägschnitt Passepartouts im Versand sind unser Betriebsschwerpunkt.
Rahmen für Fotos & Grafik ergänzen unser Angebot
Das Branchenbuch Museum 2004
Kuenstlernetz.de – ein internationales Künstlernetz in Deutschland
Gestalt Archiv Hans Hermann e.V. – Bildungszentrum für Kunstpädagogik
Verlag Müller + Schindler – Faksimiles, Geschichte der Buchmalerei, frühe Drucke
www.lenntech.com/deutsch/PSE.htm
Lenntech – Periodensystem der Elemente nach Mendeljef, Meyer und Werner
Association d'or et de pigments
Europäische Bildungsstätte für Lehmbau
Mitglied im Dachverband Lehm e.V., anerkannter Bildungsträger des Landes Mecklenburg-Vorpommern
Atelier für textile Gestaltung mit Pflanzenfarben
Ellen Weeder: Seiden – Energietücher, diese pflanzengefärbten Schals aus reiner Seide erfreuen und stärken Körper, Seele und Geist.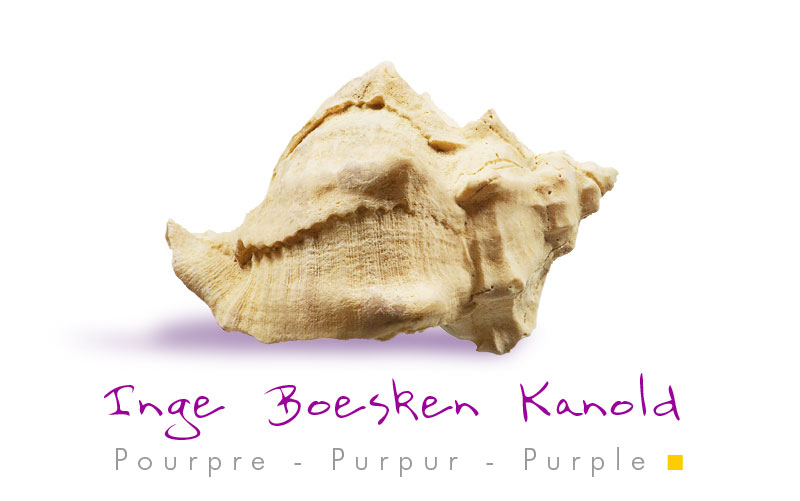 Inge Boesken Kanold: PURPUR - Eine Farbe aus dem Meer / PURPLE - The Colour from the Sea